Selling Your Home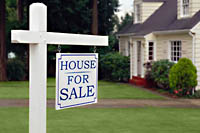 For most families, their home is their largest financial asset, and deciding to sell it is a big decision that involves a lot of preparation and work. When you're ready to sell it's important to have an experienced real estate professional handle the details involved in the successful sale of a home for top dollar.
As an( 25 years) experienced professional who has helped many Effingham, Effingham area and LAKE SARA residents sell their homes, I know how to handle every aspect of the sales process - from strategically marketing and showcasing your home to making sure everything's signed, sealed and delivered by the closing date. My expertise are with waterfront Lake Sara Properties since I have lived at the lake since 1977 and been a realtor since 1988. Wave "Hi" as you pass my billboard at the entry of Lake Sara( off of 32-33 N highway!) Lake Sara is approx 3 hr from Chicago and less than 2 hrs from St Louis! Call me Cathy Field anytime for a packet of homes, cabins, or lots for sale on Beautiful Lake Sara! 1-888-818-5269 toll free or 1-217-343-8773
Providing you with comprehensive, high-quality listing service is my top priority. So when you decide to sell your home, please contact me and let's get started!
The following articles are a great place to start if you're looking for information about the sales process and how you can get more for your home when you decide to sell.